This is an idea we had for an oversize wall clock. We had some very pretty pieces of birch veneer plywood and needed to find something to do with them.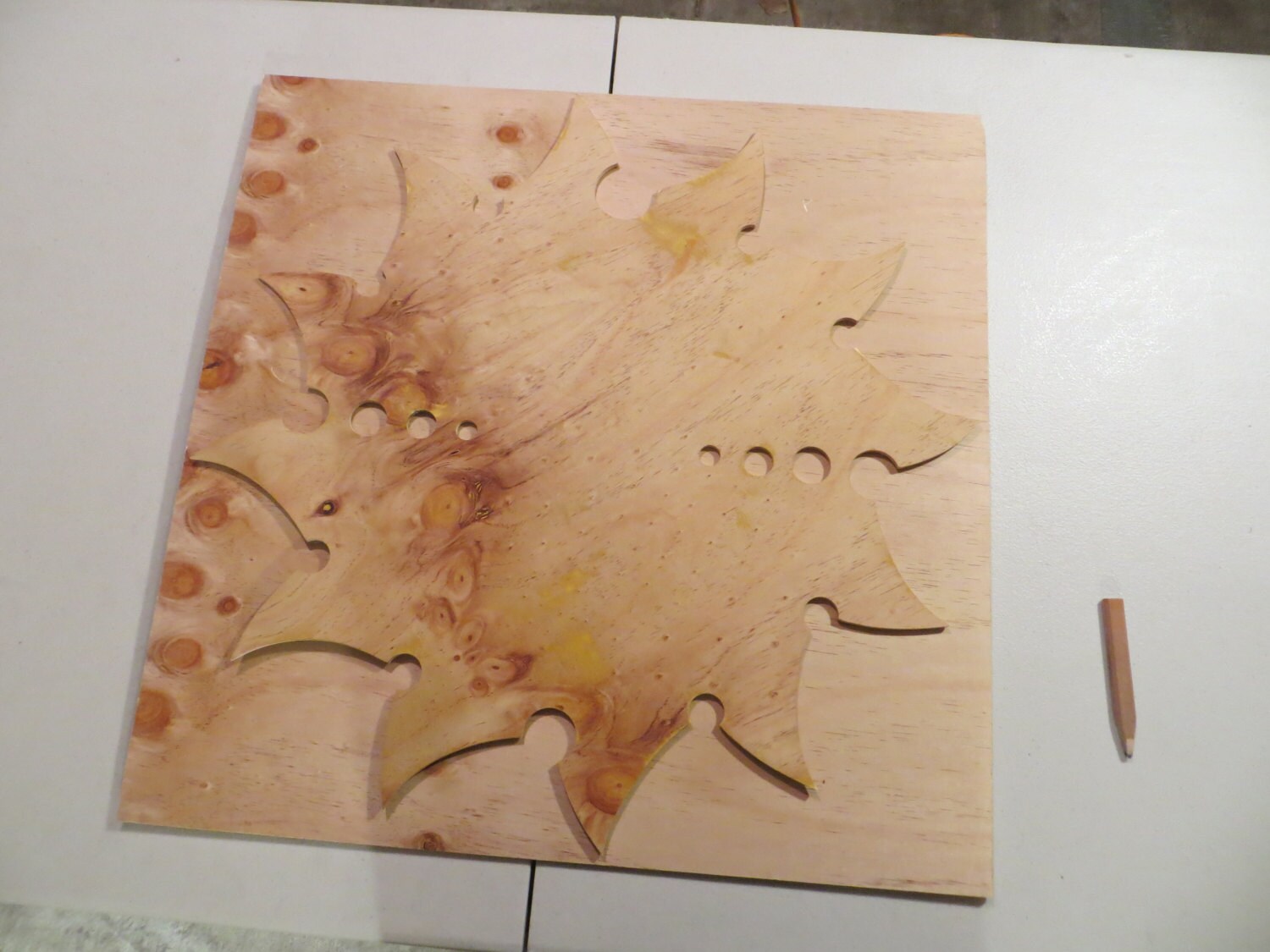 Using an existing template simply draw around the outline to the desired shape.
Then the fun begins. First we trim off the corners so we can more easily cut the shape on the bandsaw.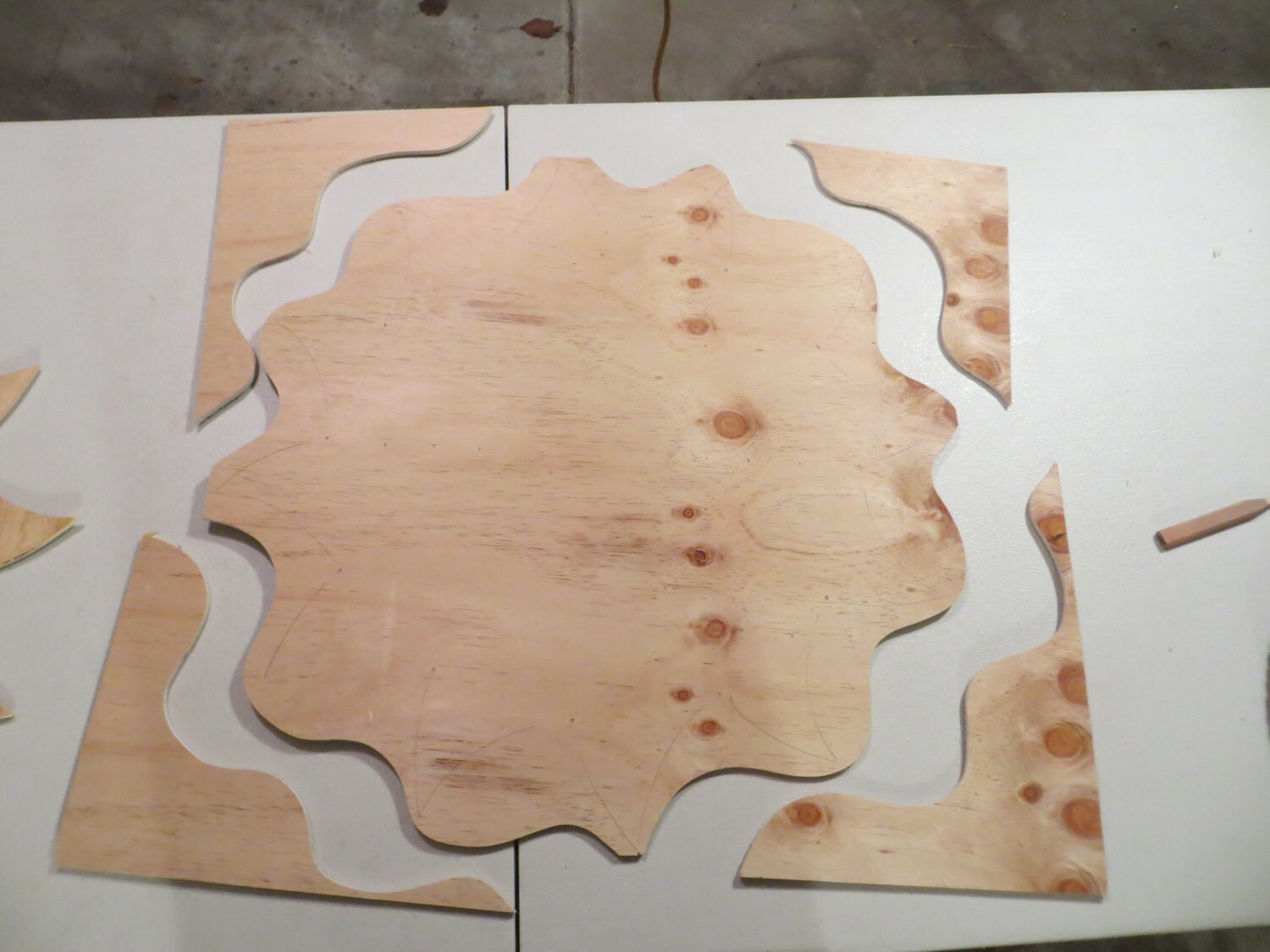 Then using our super cool Forstener drills we drill 12 holes to to use as a clock face.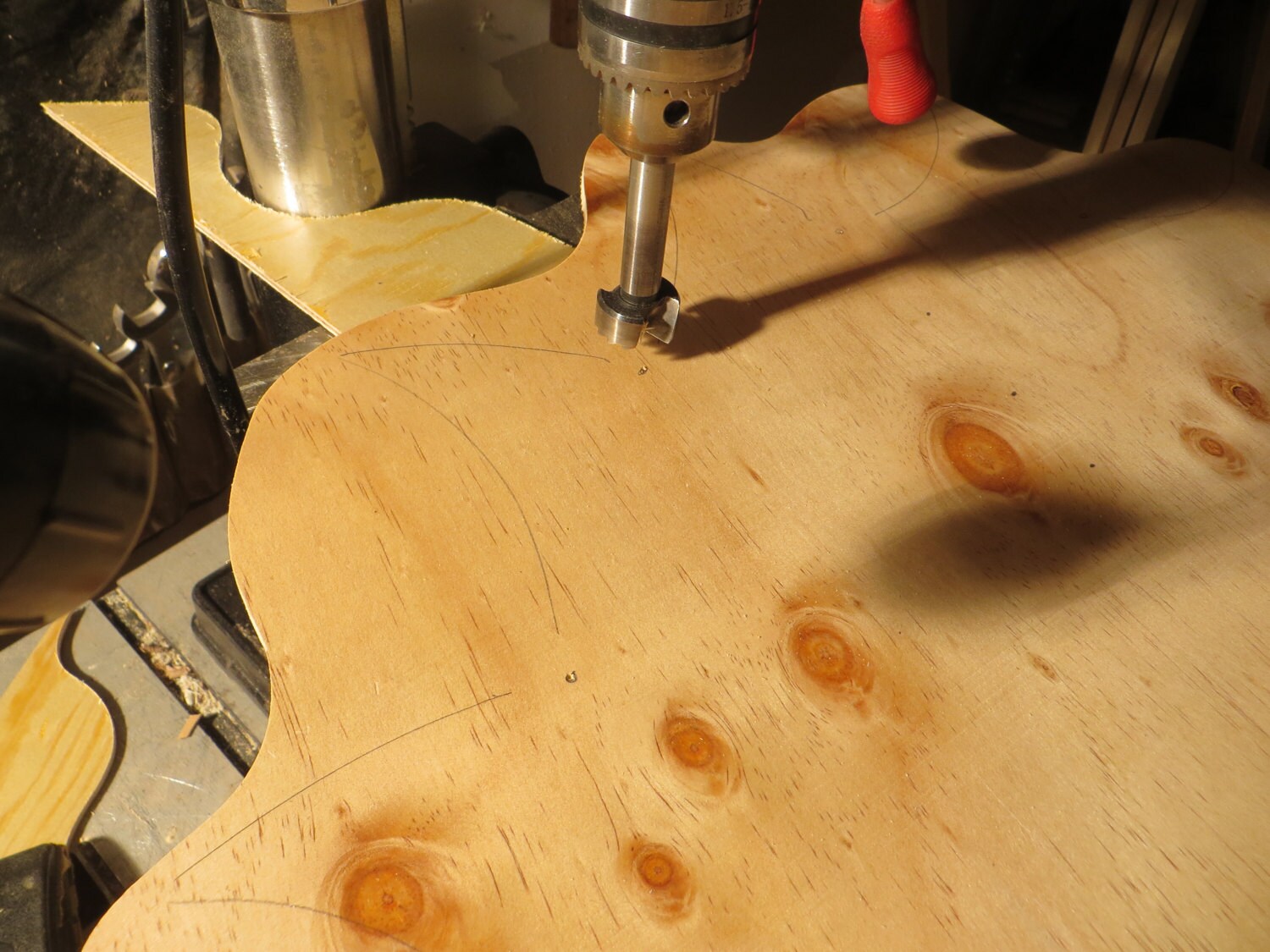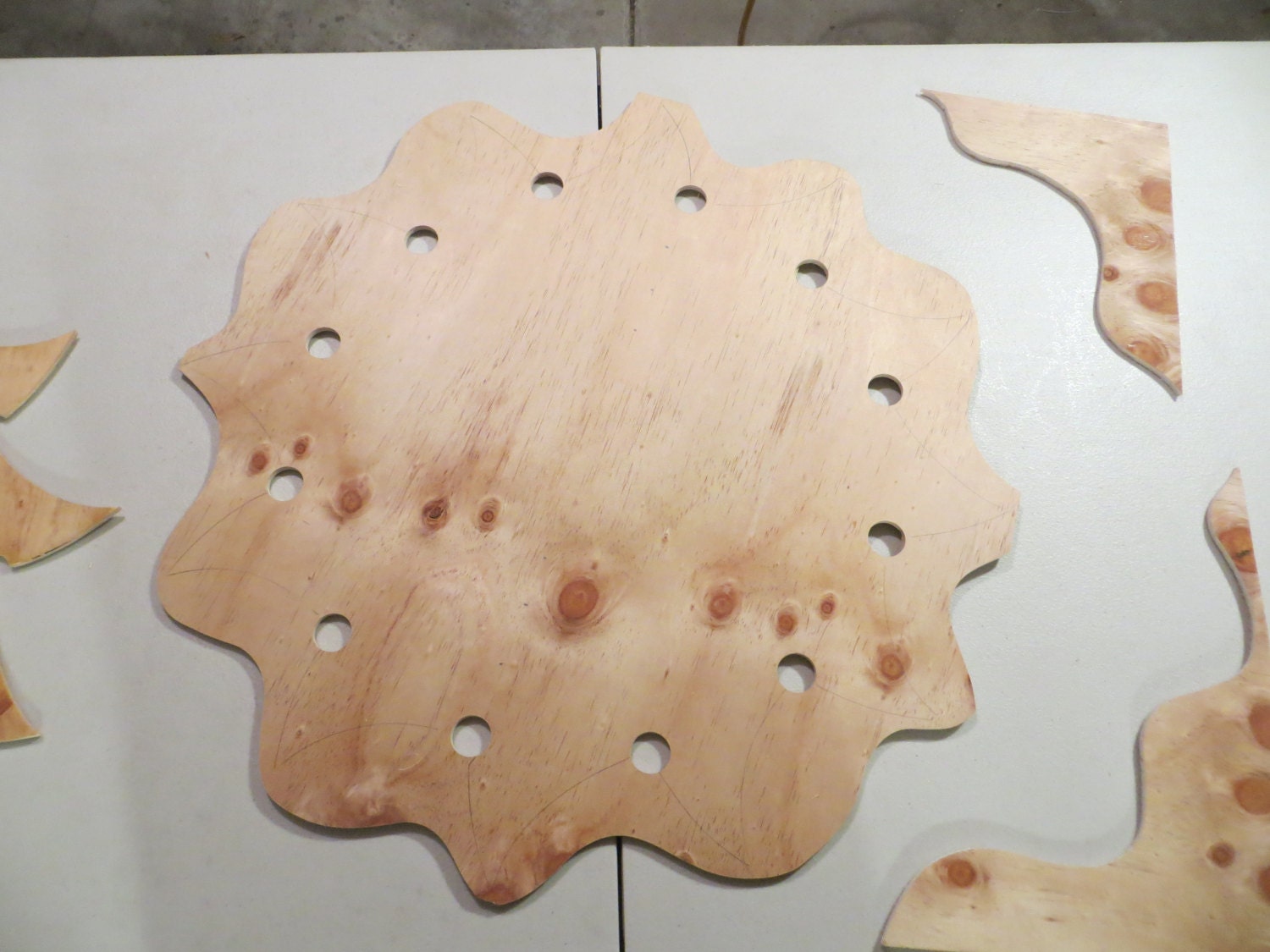 Next we cut the shape following the pencil lines in smooth flowing curves.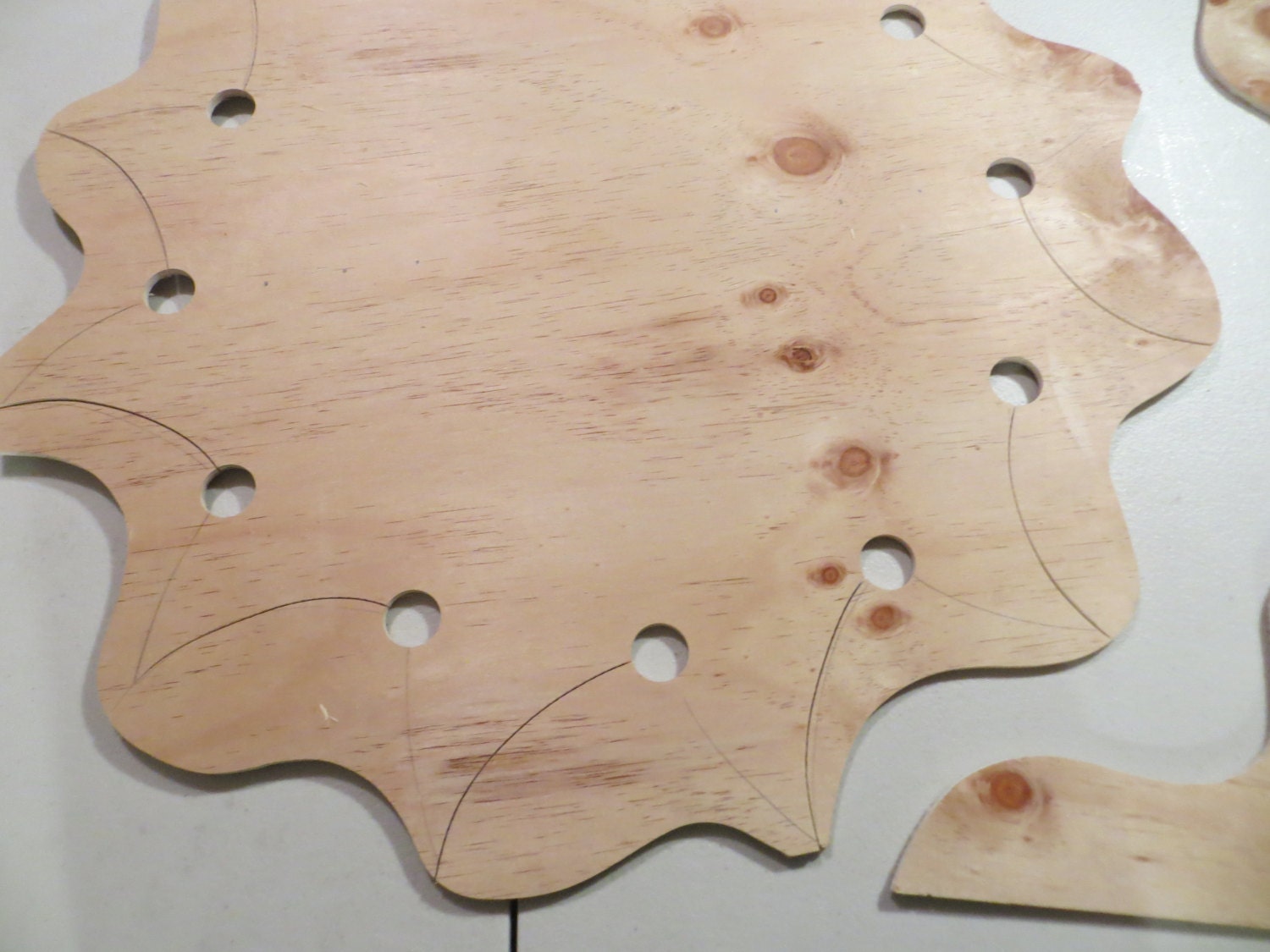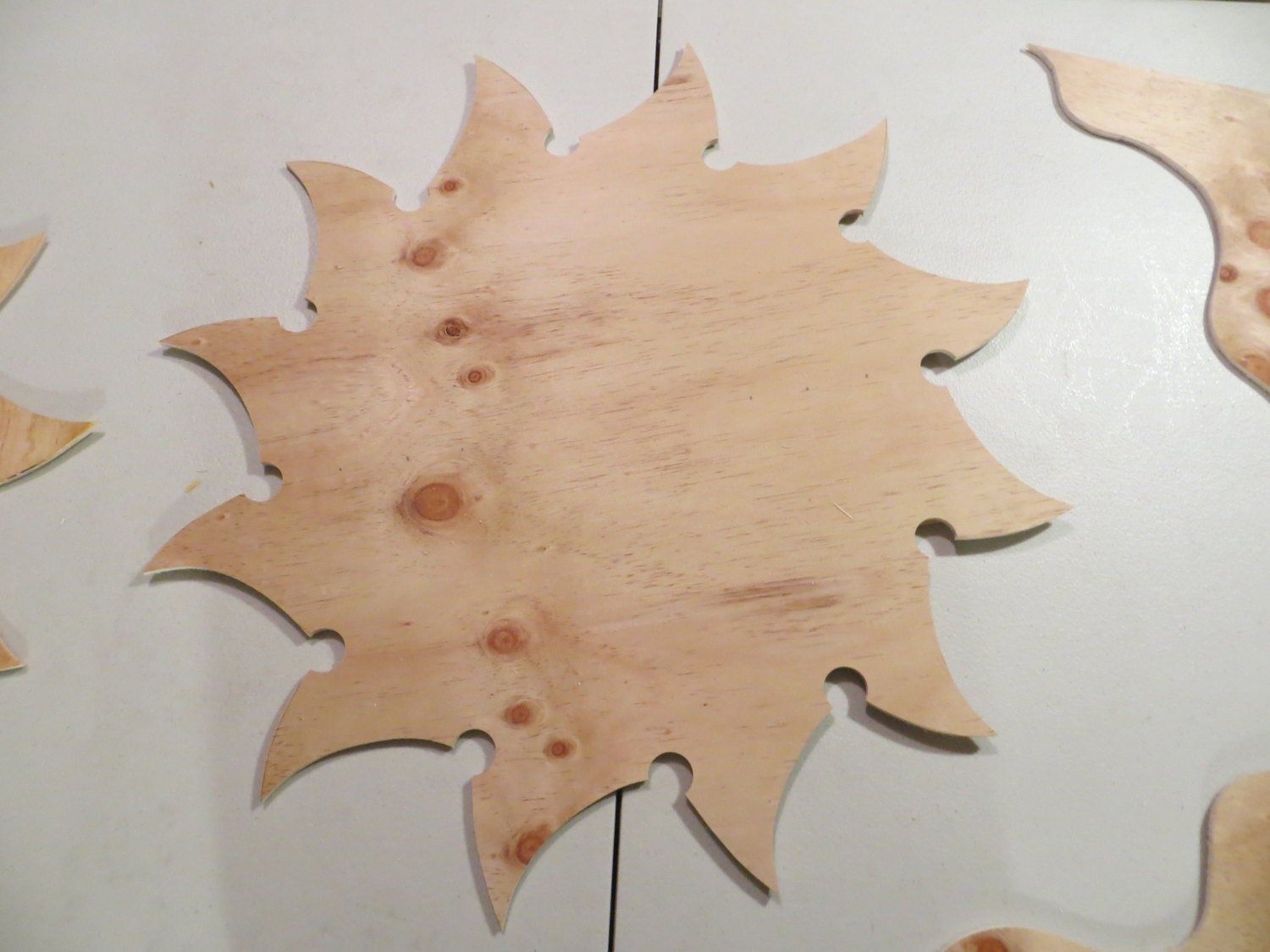 Almost done. A little sanding to smooth it out and a few more little details and its finished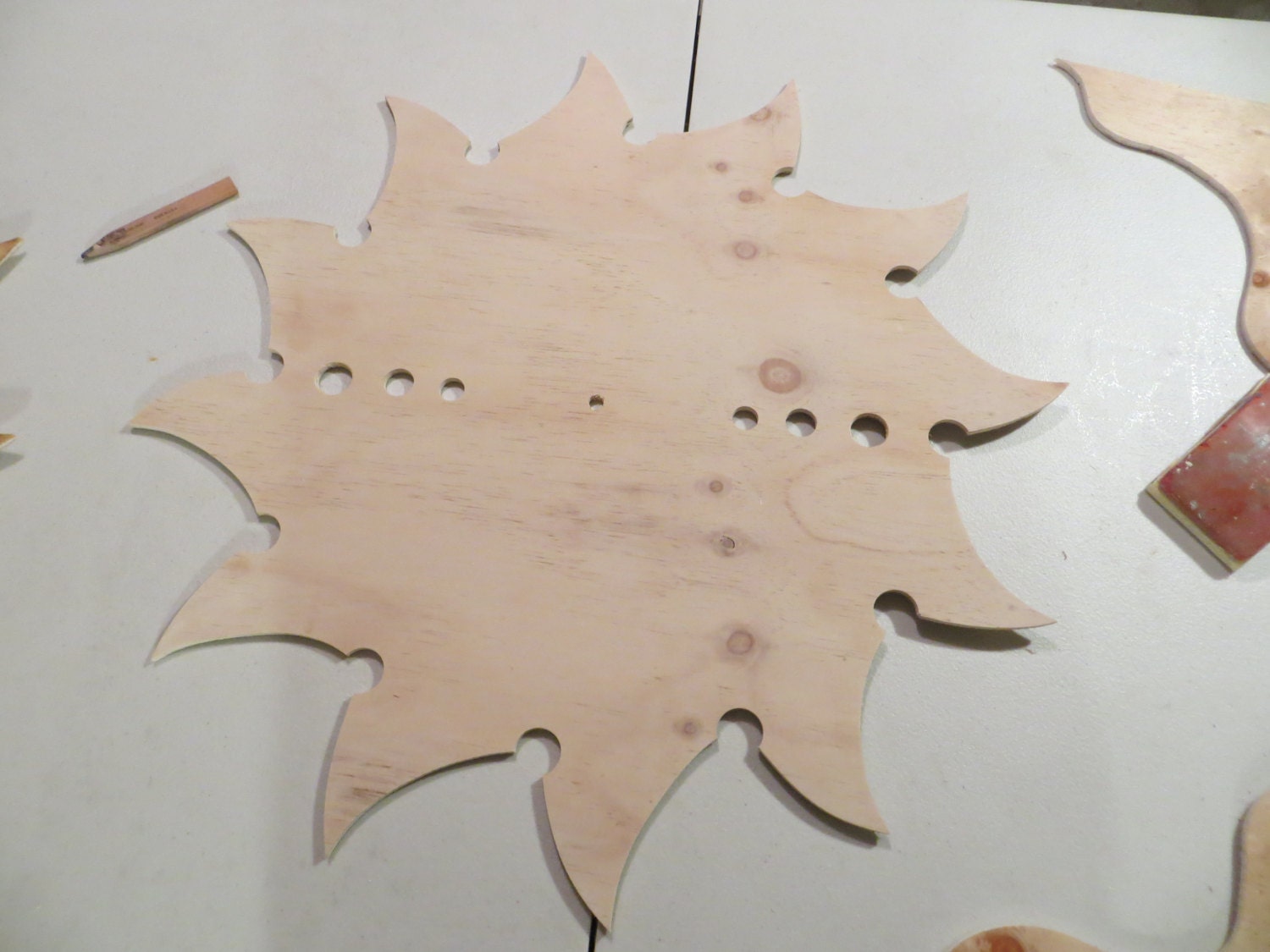 Next post we'll look at mounting the clock movement...we can hardly wait
Mounting a clock movement is fairly simple. The hardest part is deciding which hands to use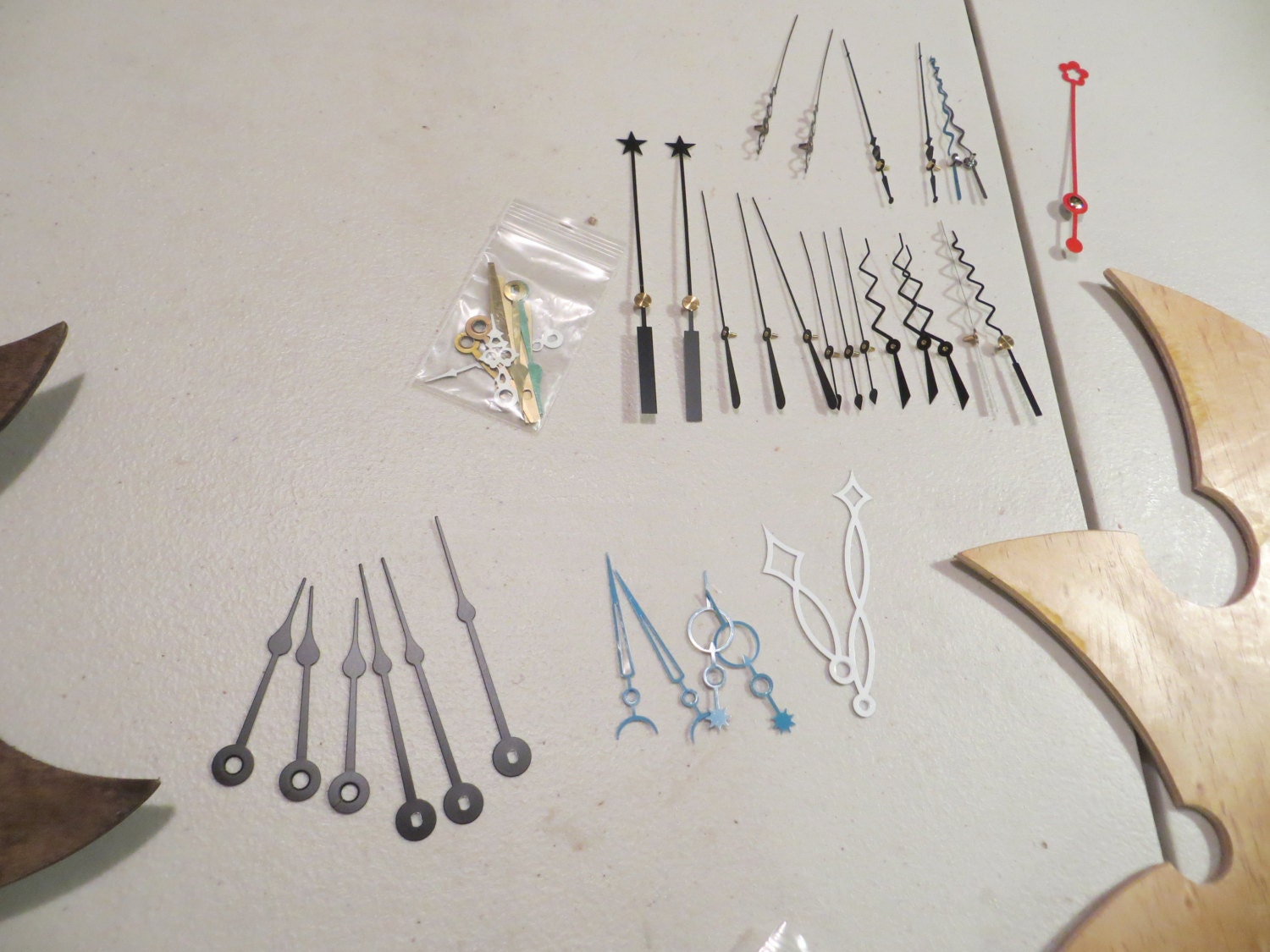 Once you've settled on a set of hands, the clock movement is simply inserted through the clock face and tighened down with a single nut.
The hands are pushed on and adjusted to the correct positions.
And voila! You're done.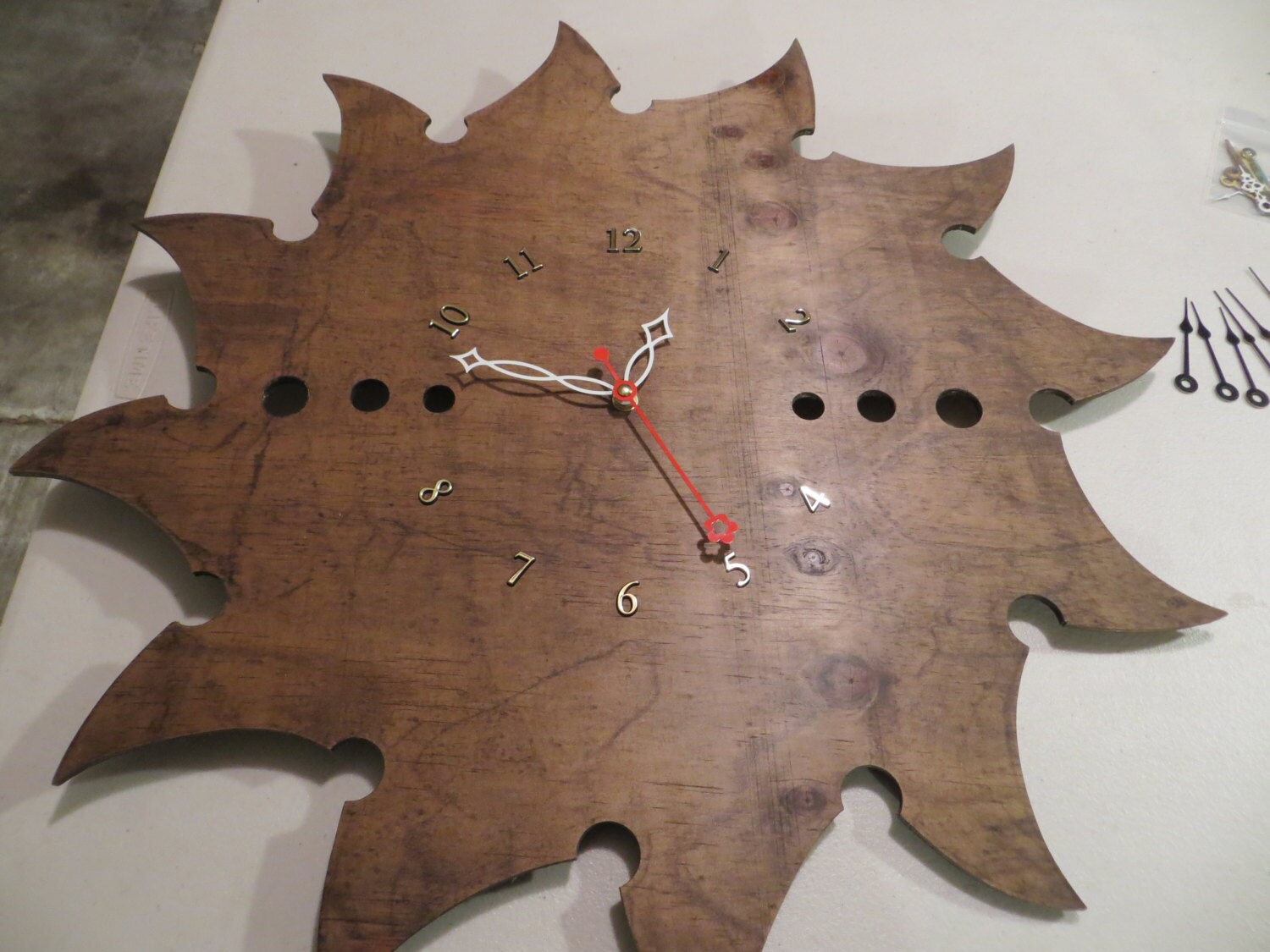 This one was stained a lovely walnut color and gold numerals applied for a finishing touch.
Look out for it going on sale in the website soon.